Italian Homemade Gelato Consulting
YOUR PERSONAL CONSULTANT
A dedicated path to develop the potential of your Italian Gelato ice-cream shop
Having a master with the Natural Gelato Academy teachers can be the perfect lever for your ice cream parlor to take-off.
Every day we work alongside historical italian gelato shops and young entrepreneurs who have the courage to innovate and differentiate their ice cream parlors by switching to the no semi-finished method devised in GNA.
Since the birth of the school, we offer direct and personalized consulting to accompany ice-cream makers towards the success of their project.
We can help you to get the most out of your business! Here some ideas:
opening your gelato ice-cream parlor (in Italy or abroad),
transformation of an homemade ice cream parlor in a Gelateria Naturale,
manage your italian gelato ice-cream shop more efficiently,
develop the local market of your italian gelato ice-cream shop
business plan planning for complex projects
It is guaranteed that following what is suggested by our consultants will improve both the collection and the profits, but above all this will happen without false steps and attempts in the dark, without bureaucratic or fiscal complications and without any commercial or supply constraints!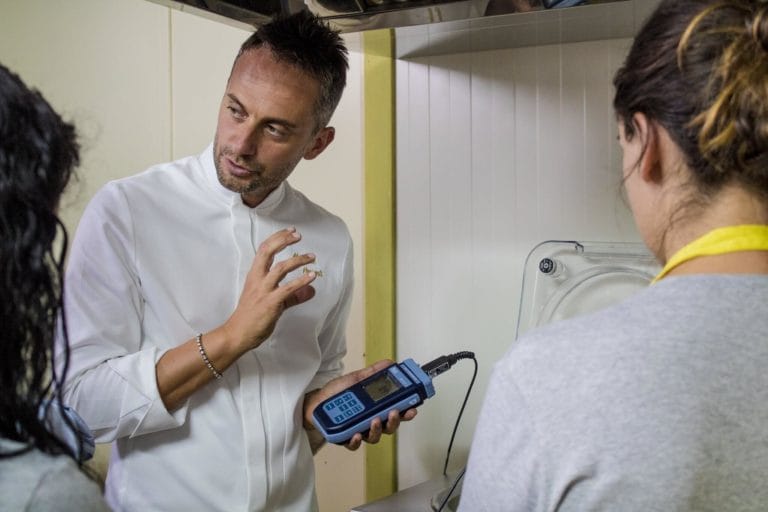 ANALYSIS AND GUARANTEED RESULTS
SPECIFIC LESSONS AND SUPPORT
There is no magic formula, you will simply be provided with the expertise that we acquired in Gelato Naturale Academy in 10 years of research, innovation and implementation.
We know that the best ice cream it is not enough to succeed on the market, for this reason, both in the course of studies and in the support of your business we deal with:
– ingredients and raw materials;
– new recipes and new flavors;
– preparation of personalized recipes;
– reduction of water and energy costs of the activity;
– preservation systems for natural ice-cream;
– sales systems and methods;
– location analysis and equipment selection;
– marketing and promotion of the point of sale.
Manuele Presenti and the Natural Gelato Consultants will study with you every detail of your production, from the equipment to the selection of raw materials and the basic ingredients that will make you independent from working with semi-finished products.
The Natural Gelato Master Chefs will help you in drafting your Business Plan, analyzing the critical issues and the strengths of your production and location.
In the case of flanking the opening we will take care of all the aspects to accompany you to the inauguration of the activity and accelerate its success on the market.
REQUEST A QUOTE
Complete the form to request availability and quote. Add some details about your project and how and when we need to contact you (email / phone / WhatsApp and any hours you prefer).
One of our experts will contact you within 48 hours.