Tailor-made Courses
Let's find together the perfect formula for you!
HOW THEY WORK
Gelato Naturale Academy offers personalized training courses to become masters of natural gelato!
Our tailor-made courses, consist of "one to one" lessons for those who need to perfect some technical aspects of their gelato or for those who are starting from the basics and want to learn the art of the real natural gelato.
You are a group of people? No problem! We can create a course tailored to you.
Based on your needs, we can decide together:
Find answers to all your questions
The course that makes you choose what/how/when to learn
SINGLES: One-to-One Course
The customized course consists of individual lessons to be arranged on days and times, to learn quickly and effectively all the tricks of the art of ice cream.
Ideal for those who start from scratch and with few lessons can learn the basic techniques of natural ice cream, but also for those who want to deepen knowledge already acquired or want to specialize on certain issues.
GROUPS: Collective Session
The tailor-made course is aimed at small or large groups, from a minimum of 3 to a maximum of 25 people , who will want to share this experience of becoming a master of natural ice cream. Hours and days will be established based on the needs of the group.
The content may vary depending on the reference category:
basic course
advanced course
refinement course
All the formulas can be mixed and are available in Italian or English language .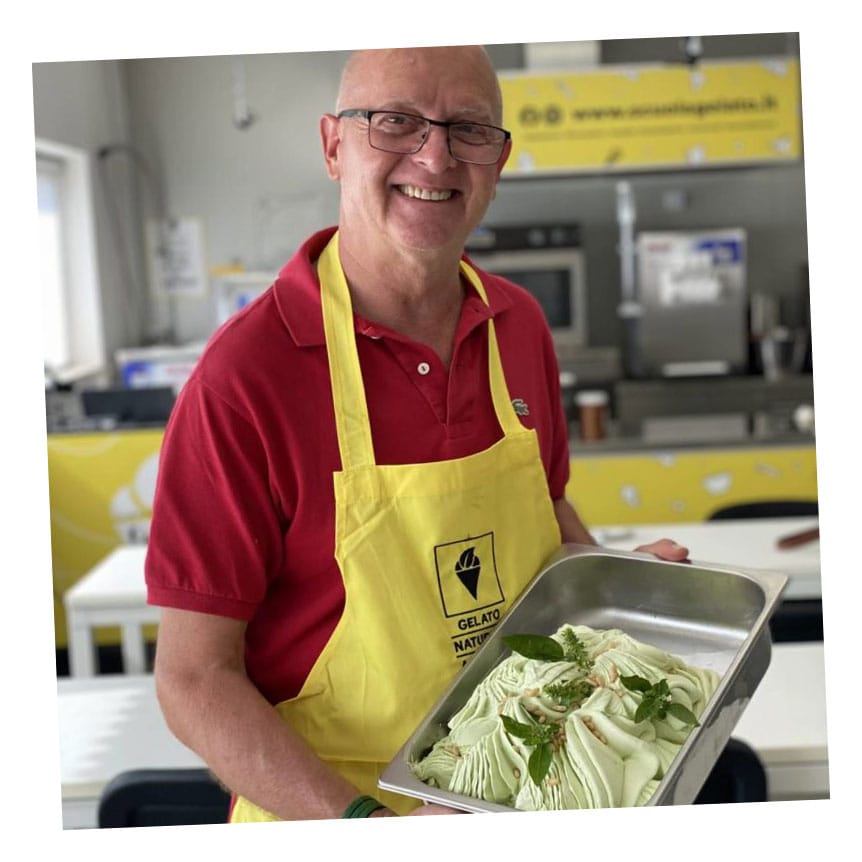 Request Information
Send a message with your questions