Natural Gelato Online Courses
Become a Master Chef of Natural Gelato with our online training
English Courses
9 Videos, 9 PDFs, 5 Recipes! In this basic gelato naturale course Manuele Presenti and Brigitte Canins will introduce you the basics of the innovative Balancing System which the chef teaches in his famous school in Tuscany. You will see milk based gelato and sorbets as well as many other preparations such as vanilla sugar, nut pastes and a strawberry variegato made live and from the scratch starting from the raw materials and without industrial products.
5 Lessons, 10 Videos, 10 PDFs! From replacing sugars for example with caramel and honey, to how to do without skimmed milk powder in the recipe, but not only. You will see yogurt gelato which will be processed in two different ways: one hot and one cold. You will learn how to reconstruct a dessert or a bakery product in gelato with different techniques and how to insert them even in the recipe being able to do without stabilizers in some cases!
5 Lessons, 10 Videos, 10 PDFs! From rice gelato to the gourmet ones, from infusions to smoked gelato and from alcoholic sorbets to alcoholic creams.
Manuele Presenti will introduce the most important ingredients for replacing diary products and its Balancing System for vegan gelato with different types of sugar. Practical demonstrations to learn how to make vanilla sugar, vegan toffee sauce and cashew milk.
Spanish Courses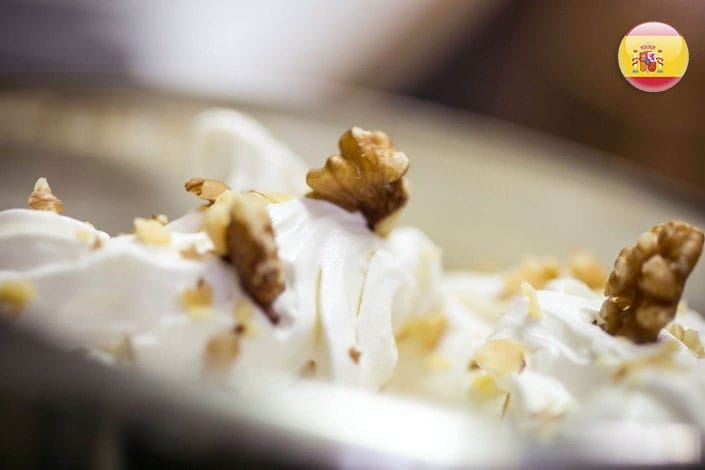 9 Videos, 9 documentos PDF, 5 recetas y variedades! Manuele Presenti presentará su Sistema de equilibrio para helados y sorbetes a base de leche, pastas de frutas secas, variegate y stracciatelle con demostraciones prácticas. En tiempo real se hará el sabor del pistacho salado y el plátano, además en PDF se le darán las recetas de Fior di Latte (que se explicará en el video sobre Equilibrio), de Chocolate clásico y limón.
Manuele Presenti te mostrarán la narturaleza del gelato vegano y su Sistema de Formulación con diversos tipos de azúcares. Demostraciones prácticas para aprender a realizar recetas como el azúcar avainillado, la salsa mou de caramelo vegana y la leche de anacardo (nuez de la India).