Gelato Naturale Basic + Intermediate Course (ENG)
Dal Vivo o in Live Streaming
Prossima Data
27 - 31 Gennaio
2022
Costo
€ 2.000 in Classroom - € 1.000 in Live Streaming
PROSSIME DATE
INIZIO
CORSO
FINE
CORSO
DURATA
CORSO
POSTI
LIBERI
LINGUA
giovedì
27 Gennaio
lunedì
31 Gennaio
5 days
35 hours

Nessun evento trovato!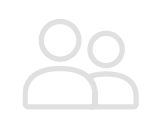 Gelato Naturale Basic + Intermediate Course (ENG)
IN CLASSROOM OR LIVE STREAMING
The newly updated Basic + Advanced Course is a necessary step for those who want to create original recipes autonomously. After basic and advanced it's possible to take a free stage in a Natural Gelateria.
It is also possible to take only basic course
BASIC: This course is catered for aspiring gelato entrepreneurs who wants to take a first step to learn how to produce high quality authentic Italian gelato.
ADVANCED: This course is designed for who would like to differentiate and upgrade the quality of gelato as well as enlarging the product assortment and personalising it.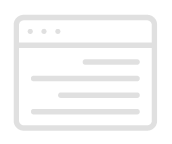 Programma
BASIC:
Gelato: what is it?
Raw materials
Production method
Balancing system Presenti gelato base milk
Sorbets – cold method
Production Cycle
Gelato with inclusions and variegations
Milk-based fruit flavors
Equipment Choice and Layout Store
ADVANCED:
Raw vegan Materials – vegetable milk
Alcohol Gelato
Fruit and chocolate topping
Crunchy inserts
Vegan gelato balancing Presenti (fruits, nuts and chocolate)
Ingredient replacement method
Gelato for people suffering with food intollerance – Allergies and intollerances
Yogurt and Frozen Yogurt
Infusion technique
International flavors with local ingredients and specialties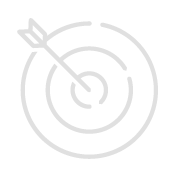 Obiettivi
BASIC: After the Basic Course you will have a solid knowledge of Italian artisan gelato and you will be able to: understand ingredients and different production methods, produce gelato, sorbet without industrial products, plan your investments, compare retail strategies, respect hygiene criteria in the laboratory.
ADVANCED: At the end of this course you will know all the technical properties of gelato in order to personalise your recipes, thanks to the new knowledge of: composition of ingredients, balancing techniques of vegan gelato, alternative sugar analysis, recognising and correcting defects of gelato.
1
day 1
9.00

-

17.00

7.5 hours
2
day 2
9.00

-

17.00

7.5 hours
3
day 3
9.00

-

17.00

7.5 hours
4
day 4
9.00

-

17.00

7.5 hours
5
day 5
9.00

-

15.00

5 hours
Location corso
SEDE
Gelato Naturale Academy
Via Marsala 19A 58100 Grosseto GR
DOVE ALLOGGIARE
B&B Ricasoli
Via Bettino Ricasoli, 3
58100 Grosseto
B&B Le Mura
Piazza del Mercato, 10
58100 Grosseto